- Attention Athletes -
Learn How to Legally Improve Your Athletic Training, Performance, and Recover With


Nitric OxideTherapy
Hi! My name is Dan Hammer and my background is exercise physiology. I used to own and operate one of the largest health club operations in the western suburbs of Chicago.
"And I've seen a lot of programs and supplements designed to improve athletic performance but none as powerful as properly harnessing the power of Nitric Oxide."
Notice I said, "properly harnessing the power of Nitric Oxide."
It's more than just a temporary increase in nitric oxide production, which is what most L-arginine or beet powder/juice supplements do.
The key is long term production of nitric oxide to help raise your baseline levels of this miracle molecule. This initiates reparative mechanisms to heal damage done to your cardiovascular system resulting in improved blood flow.
And blood flow is the key to everything. Especially if you're over the age of 60.
Improved blood flow means you can deliver more oxygen to your working muscles resulting in:
18 Times More Energy
Less Lactic Acid Accumulation
Waste Products That Enhance Performance
Faster Recovery
Better Reloading of the Muscle Tissue
Please Watch Our Powerful Video On How Nitric Oxide Improves Performance
Now that you've watched the video from above, the big question is this:
Can Nitric Oxide Therapy work for athletes over the age of 60?
To answer that question I'd like to introduce you to Pat Whealy. Pat is an athlete and pitching coach here in the Chicago area.
Like most athletes his age his body was beginning to feel the effects, especially his pitching arm. He experienced extreme soreness and was even thinking of giving up his profession.
That is until he experienced the benefits of Nitric Oxide Therapy through the use of ProArgi-9+. Please listen as Pat shares his results, as well as the experiment he did to make sure that this product was truly beneficial:
Pat is just one of the many athletes we've been able to help improve their athletic training, performance, and recovery. Especially athletes over the age of 60.
Now if you listened closely to this video Pat shared twice that his age "is" 57. This video was recorded May 7, 2012. That was 4 years ago. Pat is now 61 and he still uses ProArgi-9+. And he still pitches to high school athletes.
If you want to experience what Pat experienced, then please call me today.
Dan Hammer
Athletic Performance
1-800-966-3012
The Only
"Clinic

ally Proven

"

L-arginine Supplement in the Market!
I don't know about you but if I'm going to put something into my body, then I want it to be effective.
ProArgi-9+ is "Clinically Proven" in two key areas that can have a major impact on athletic performance.
This product has been in the Physicians' Desk Reference (used by doctors worldwide) for the last 3 years. Here is a direct quote from this reference book:
"ProArgi-9+ is the highest quality L-arginine supplement in the world."
Usually you don't see the medical profession make that kind of statement for a natural, nutritional supplement. But they have and this product is that good.
I use ProArgi-9+.
And I have professional athletes who use ProArgi-9+. This product is WADA compliant so there are no issues regarding drug testing. You can safely and effectively use ProArgi-9+ to enhance your training, performance, and recovery.
Here's What You Need to Do To Enjoy The Benefits of Nitric Oxide Therapy!
You need to order ProArgi-9+ today. You can either call me directly at 1-800-966-3012 or you can choose one of the following 3 options.
30 Servings / $2.33 per serving*
1 Box of Mixed Berry ProArgi-9+
$70 Plus Tax and Shipping
210 Servings / $1.14 per serving*
Mixed Berry Jumbo Jar Plus One
$240 Plus Tax and Shipping
120 Servings / $1.67 per serving*
4 Boxes of Mixed Berry ProArgi-9+
$200 Plus Tax and Shipping
Our Goal is to Help You be Healthy at 60 Plus!
---
Here's What
Others

Are Saying About

ProArgi-9+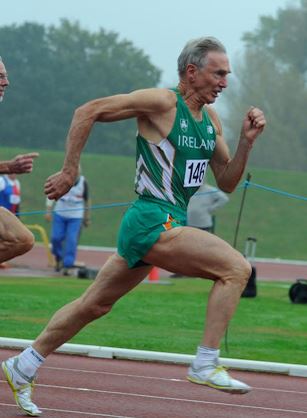 John McDermott 70 yrs. old
I truly believe Synergy's V3 products contributed significantly to my nutrition, performance levels and overall wellness.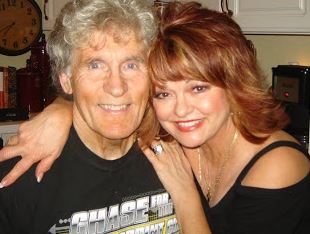 Dennis Kelly 73 yrs. old
I have been researching for years all the information on Nutritional Science I can find and in my opinion, ProArgi-9+ and ProArgi-9 Active are the most scientifically advanced products of its kind.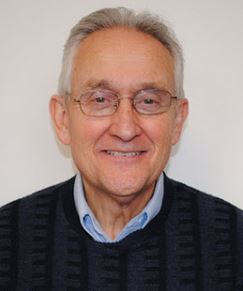 Phil Hickman69 yrs. old
I can honestly say that ProArgi-9+ has done amazing things for my health. My heart has never felt better and I'm doing things that I, nor my doctors, would have ever thought possible eight years ago.
Please Pick Up The Phone And Call Me
Dan Hammer
Athletic Performance
1-800-966-3012
---
© 2023 by Healthy at 60 Plus. All rights reserved
These statements have not been evaluated by the Food and Drug Administration.
This product is not intended to diagnose, treat, cure or prevent disease.