- Attention Women -
It's Time to Take Back Control of Your Health and the Health of Your Family With


Nitric OxideTherapy
Hi Ladies! My name is Penny Murphy and I have a passion for helping women and their loved ones enjoy better health.
"Like most women I had never heard of Nitric Oxide Therapy until I experienced first hand how it changed my husband's life!"
You see my husband Tom was a Vietnam Veteran.
His helicopter had been shot down and he suffered a traumatic brain injury, which left him with excruciating headaches and PTSD or Post Traumatic Stress Disorder.​
And after many years of treatment at the VA, Tom was told that there was nothing more they could do. But I wasn't ready to give up on my husband.
A friend of mine introduced me to Nitric Oxide Therapy through the use of ProArgi-9+. I decided to give it to Tom and the results were amazing. After 3 days on the product it was like a light went on inside my husband's head.
There was cognitive awareness. It was life changing!
Unfortunately, the doctors discovered a cancerous tumor in Tom's stomach. And even though he went through chemo and radiation treatments, Tom died.
And while I miss him dearly, I believe Tom's use of ProArgi-9+ allowed him to live longer and live in the present. We had an amazing 13 months of beautiful, quality time together.
Let me be that friend that introduces you to
Nitric Oxide Therapy like my friend did for me.​
Ladies! We are the glue that holds our families together.
We are the caregivers.
If we don't take care of ourselves, then our families will suffer. This Nitric Oxide Therapy applies to us just as much as it applies to our husband, family members, and significant other.
And it's time that we took back our health and the health of those we love.
High Blood Pressure
Diabetic Complications
Family History of Strokes and Heart Attacks
Sexual Health Issues
Cholesterol Concerns
Cognitive Issues
Lack of Energy
Post Traumatic Stress Disorder
Please Watch This Powerful Video
Every Women Needs Nitric Oxide Because 5 Times More Women Will Die Of Cardiovascular Disease Than Of Breast Cancer
That's 8 Areas Where We Can Help Others!
You can help yourself and others by picking up the phone and calling me right now. Don't wait until you "have time!"
You and I both know that there is never enough time in the day to get everything done. Don't put your chance to improve your health or the health of a loved one on hold.
Please call me now for a heart to heart talk about how Nitric Oxide Therapy can make a significant difference in your health and the health of those you love.
Penny Murphy
Women's Health
480-526-3300
PS - Did I mention that Nitric Oxide Therapy improves your nails, skin, and hair
The Only
"Clinic

ally Proven

"

L-arginine Supplement in the Market!
I don't know about you but if I'm going to put something into my body, then I want it to be effective.
This product has been in the Physicians' Desk Reference (used by doctors worldwide) for the last 3 years. Here is a direct quote from this reference book:
"ProArgi-9+ is the highest quality L-arginine supplement in the world."
Usually you don't see the medical profession make that kind of statement for a natural, nutritional supplement. But they have and this product is that good.
I use ProArgi-9+. Besides helping my husband Tom, it has made a huge difference in my cardiovascular health.
As well as my restless leg syndrome that plagued me for years.
And I've seen how ProArgi-9+ has improved the cardiovascular health of others. Allowing them to enjoy life instead of being compromised with cardiovascular issues that steal their time with loved ones.​
Here's What You Need to Do To Enjoy The Benefits of Nitric Oxide Therapy!
You need to order ProArgi-9+ today. You can either call me directly at 1-480-526-3300 or you can choose one of the following 3 options.
30 Servings / $2.33 per serving*
1 Box of Mixed Berry ProArgi-9+
$70 Plus Tax and Shipping
210 Servings / $1.14 per serving*
Mixed Berry Jumbo Jar Plus One
$240 Plus Tax and Shipping
120 Servings / $1.67 per serving*
4 Boxes of Mixed Berry ProArgi-9+
$200 Plus Tax and Shipping
Our Goal is to Help You be Healthy at 60 Plus!
---
Here's What
Others

Are Saying About

ProArgi-9+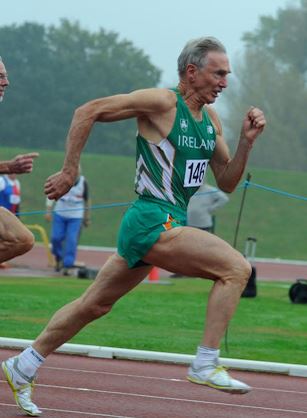 John McDermott 70 yrs. old
I truly believe Synergy's V3 products contributed significantly to my nutrition, performance levels and overall wellness.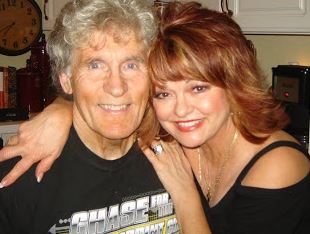 Dennis Kelly 73 yrs. old
I have been researching for years all the information on Nutritional Science I can find and in my opinion, ProArgi-9+ and ProArgi-9 Active are the most scientifically advanced products of its kind.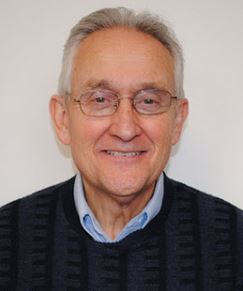 Phil Hickman69 yrs. old
I can honestly say that ProArgi-9+ has done amazing things for my health. My heart has never felt better and I'm doing things that I, nor my doctors, would have ever thought possible eight years ago.
Please Pick Up The Phone And Call Me
Penny Murphy
Women's Health
480-526-3300
---
© 2023 by Healthy at 60 Plus. All rights reserved
These statements have not been evaluated by the Food and Drug Administration.
This product is not intended to diagnose, treat, cure or prevent disease.